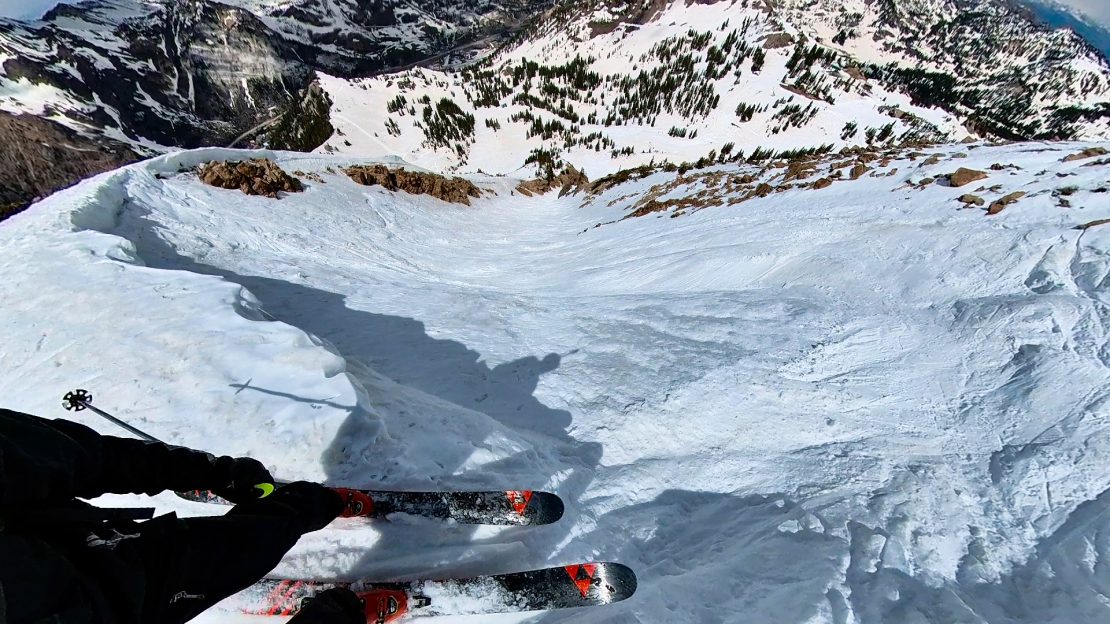 What a thrilling day it was for me to record my third time "down" the Main Chute in the Baldy Chutes at Alta Ski Area a couple of weeks ago. I say "down" because I've only technically skied it twice as the first time I attempted it I fell 1,100 feet from the top to the bottom.
This time around was a nice spring day with mostly soft snow conditions, though some parts of the chute were icy. This was certainly my best run at it. I was in the most control, most relaxed (if that's possible) and best turns. The first time I hit it after my fall I was terrified and was simply trying to get down it without getting hurt.
I was happy to take my buddy Mike there for his first time. As can be expected, he was psyched out at first. It is visually intimidating at the first. But after watching a couple of other skiers do it, he got up the will and did it without incident. Nice job Mike!