I've been suffering bad blisters on my old Technica Cochise 130 touring boots.  I tried everything to resolve the blisters from tweaking/molding the liners, Squirrel's Nut Butter, athletic tape, moleskin… None of those things addressed the problem, which was that the boots were too big. I finally did it right, and got some new boots completely fitted, molded, orthotic-ed (just made that word up), and every possible customization and adaptation to my feet possible.  I have faith in Technical and that's one reason why I chose them again with the Zero G Tour Pro. That at the fitter said these boots are the best of the best.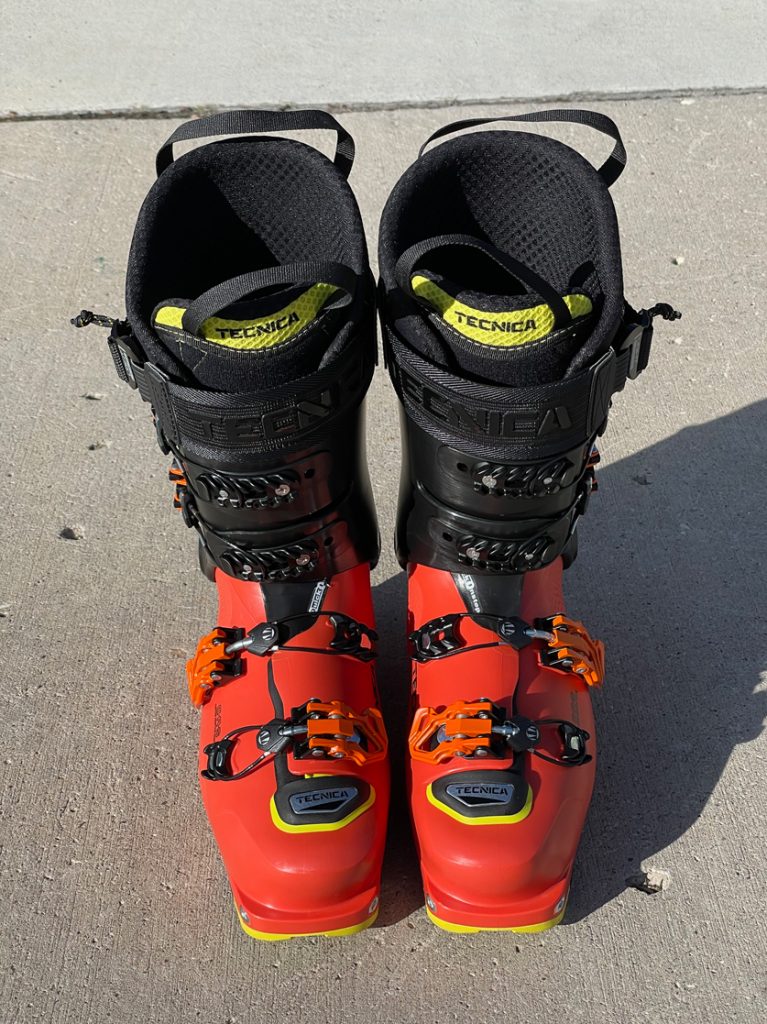 Above: note the alternate buckle. Interesting.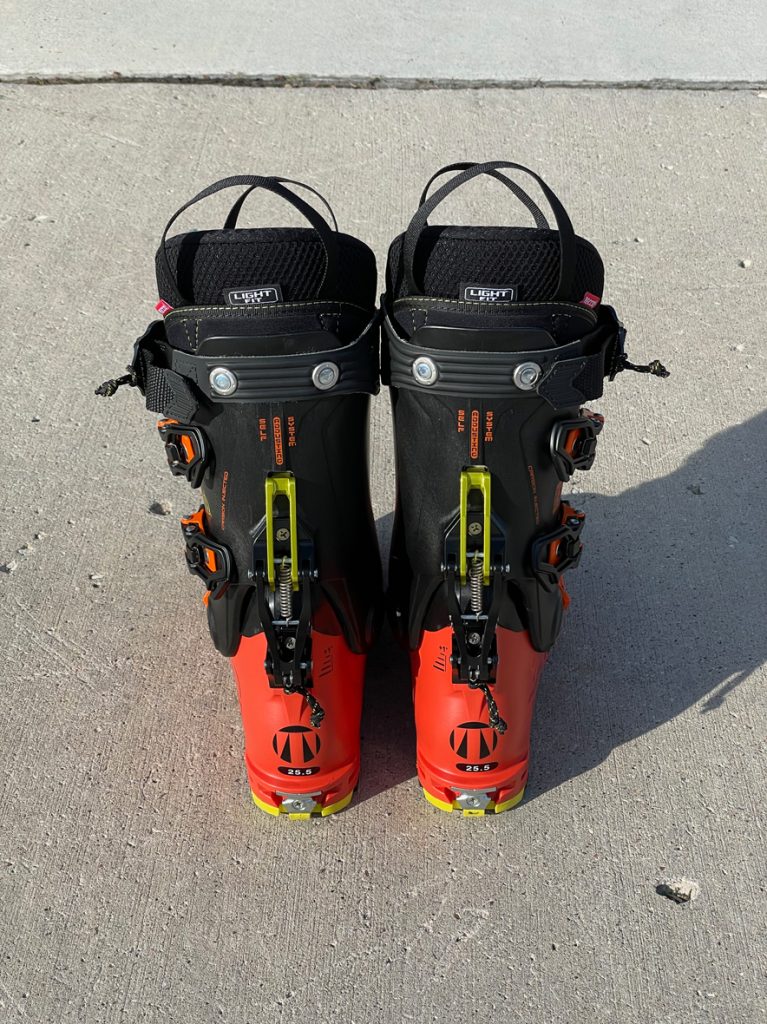 This walk/ski mechanism above is very hot right now.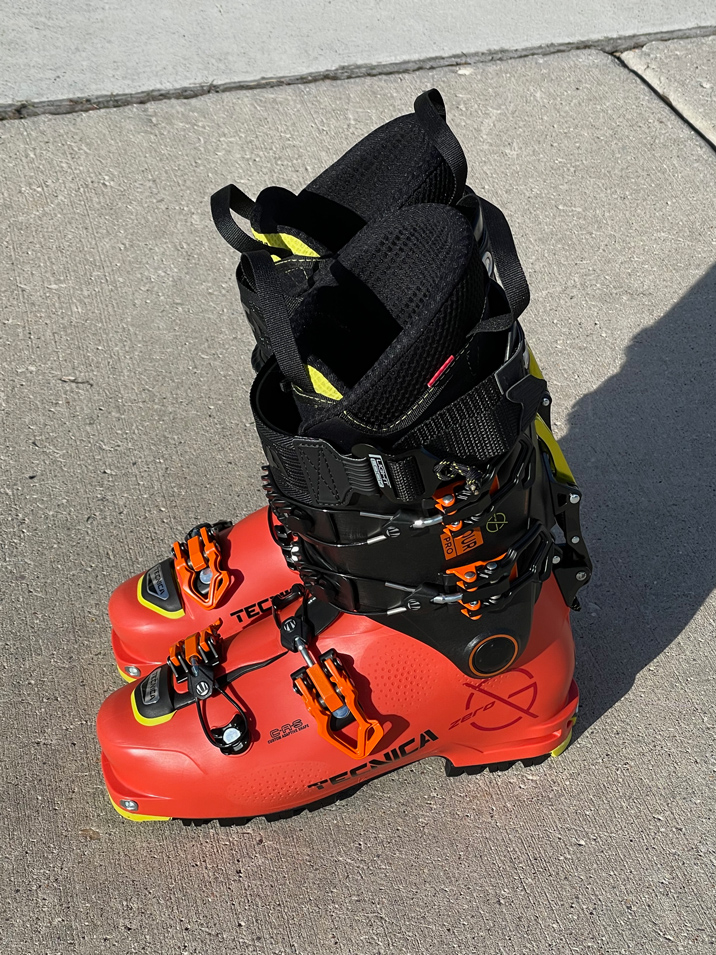 I've done one tour with them so far, then the snow melted.  The tour was a success.  No blisters on the achilles.  I had a little bit of rubbing on the right ankle bone, but I think I need to change socks to a less abrasive pair.
I felt great in ski mode. My feet and my skis were connected. My foot wasn't floating around in the boot.  My toes didn't go numb either, which was another issue I had.
This is way too early to come to a conclusion and I may need another tweak or two to the boots, but they're already a huge improvement.
The Lesson
Do it right the first time.  Get the right boot.  Get the right size. Get fitted by a pro.