My summer tradition of skiing Gunsight at Alta Ski Area continues. I hit Gunsight a couple of days ago and it was, uh, not good skiing.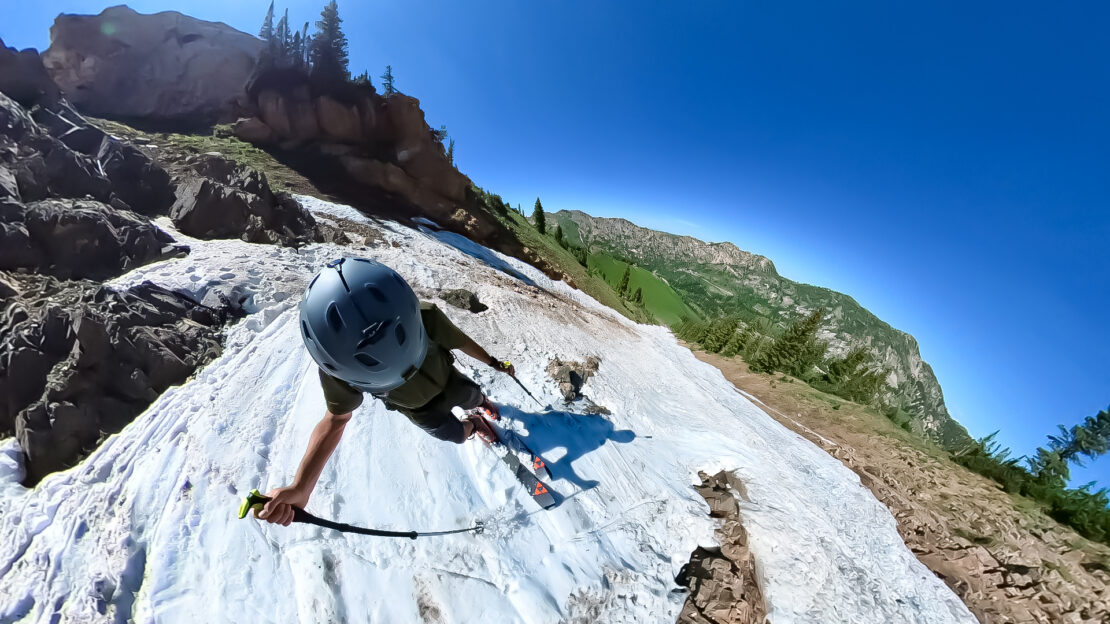 The chute was full of large sun-cups, rocks, pine cones, branches, and even one lady's season pass to Jackson Hole. When I got home it took me quite a bit of time to rub off the pine sap from the bottoms of my skis.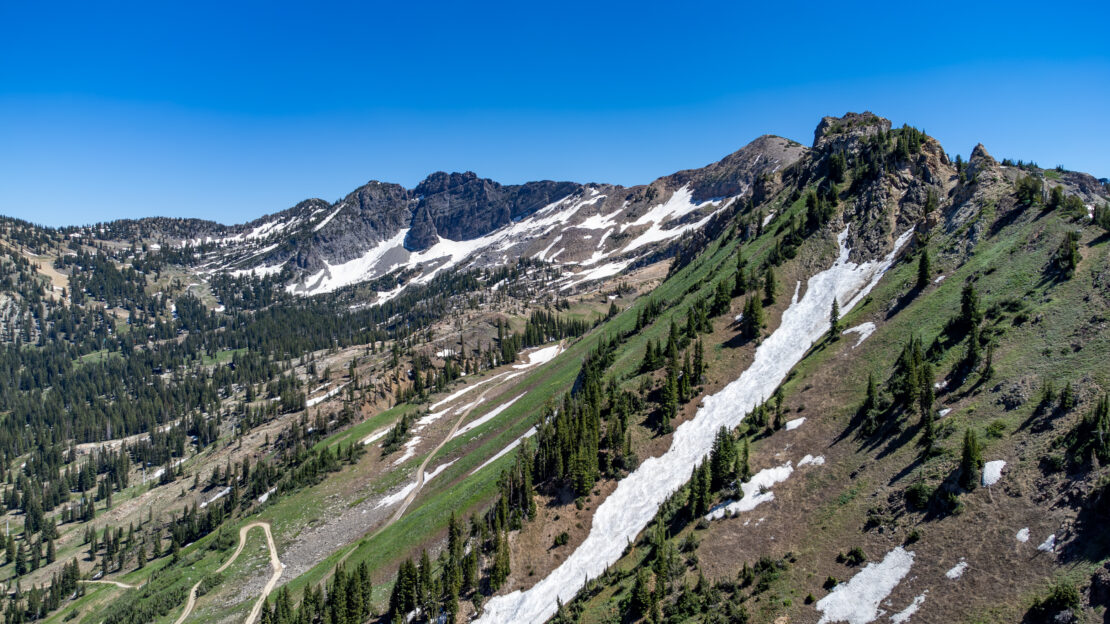 The summer road wasn't open yet, so I had to hike up from the Albion parking lot, which added about another 2 miles round trip of hiking in the heat. At the start of the hike it was 80 degrees and when I finished it was 85.  Very hot for up there. By the time I got to the top of Gunsight I was asking myself if my season was finally over due to the ever worsening effort to reward ratio.