I picked up these Atomic Bent Chetler 100's last spring when we thought the COVID lockdown would be two weeks.  TWO WEEKS.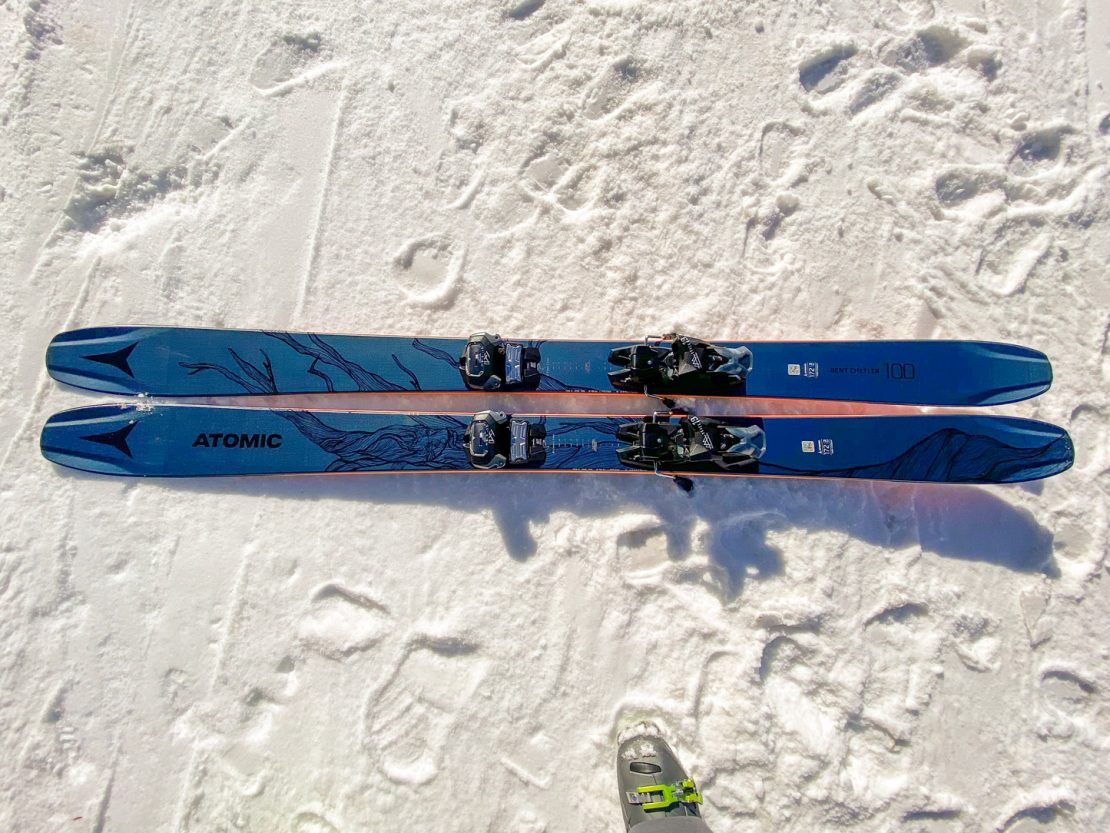 Specs
Designed by legendary skier Chris Benchettler, the Bent Chetler 100 is a versatile, all-around ski suitable for a wide variety of ski conditions.
Length tested: 172. Other lengths available are 164, 180, 188.
The dual rocker technology is distributed as follows: Front rocker 20%, camber 70%, and tail rocker 10%.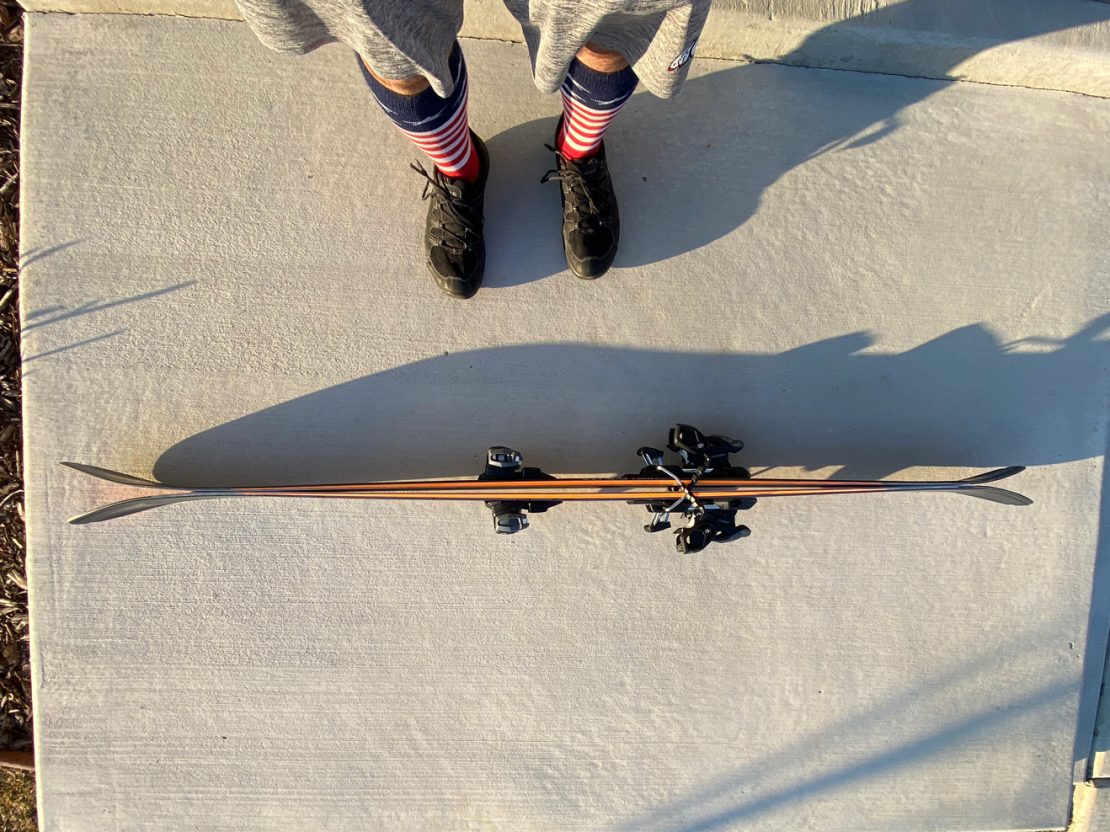 The ski features HRZN Tech in the tip and tail for increased surface area and float. The Light Woodcore, directional shape, and Powder Rocker make carving, slashing, and even sliding (when necessary) a breeze.
The turning radius of the 172's is 18, while the 164's are at 16.4.  The 180's 19.5 and the 188's 21.
My Experience
I only had a couple of chances to ski the 100's last spring before the resorts shut down due to COVID.  The resorts are back open now for the 2020-2021 season and I've been riding the Bent Chetler 100's exclusively.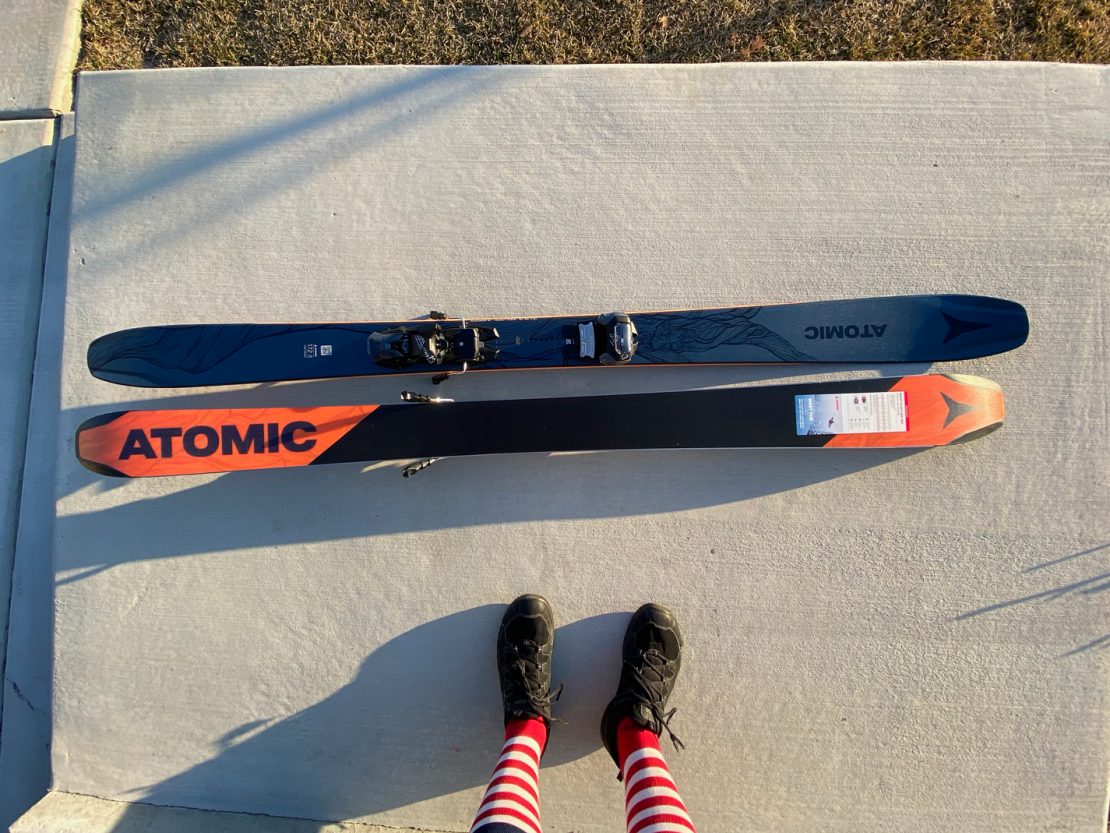 When I first tried the 100's, I was not used to them at all.  I was coming from the perspective of much wider and much longer skis.  Now I've got the feel for the 100's and I'm really digging them. I've managed to experience quite a variance of  conditions from light powder to groomers to ice.  The skis are playful and easy to ski, but strong enough to take on more aggressive skiing and terrain.
In powder they float well for being relatively narrow.  I'm typically on 108's and 116's underfoot. Here's a little pow video.
While they don't necessarily ride on top of super light pow, they have enough float to get the job done.
Some of the most fun I've had skiing the Bent's is making quick, short turns in tight places:
Final Thoughts
The Bent Chetler 100's are a great one-ski-fits-all solution, or a great all-mountain addition to a skier's quiver. The ski is reasonably priced at around $600 (without bindings).