It only took me 30 years to upgrade mountain bikes. My old Scott Pro from 1990 served me well, but I badly needed an upgrade.  Here was my list of requirements:
Full suspension (front and rear shocks)
Seat dropper
29 inch wheels
Hydraulic disc breaks
Modern geometry
Good looking
Around $2k price range
Medium frame size
Shopping was a little difficult because of the Covid-19 pandemic.  Some shops were not open or were only open by appointment or special hours.  Some shops didn't have inventory that met my requirements.  After visiting 4-5 shops I got a little bummed out and bagged the search.  Then after a few days I took it back up again and found a Scott bike and a Specialized StumpJumper in my size and with my requirements at one shop.  I test rode both.  The Scott felt cheap and didn't ride very well.  The StumpJumper rode very smooth and "felt" like the one. I pulled the trigger right there and have been thrilled with the choice so far.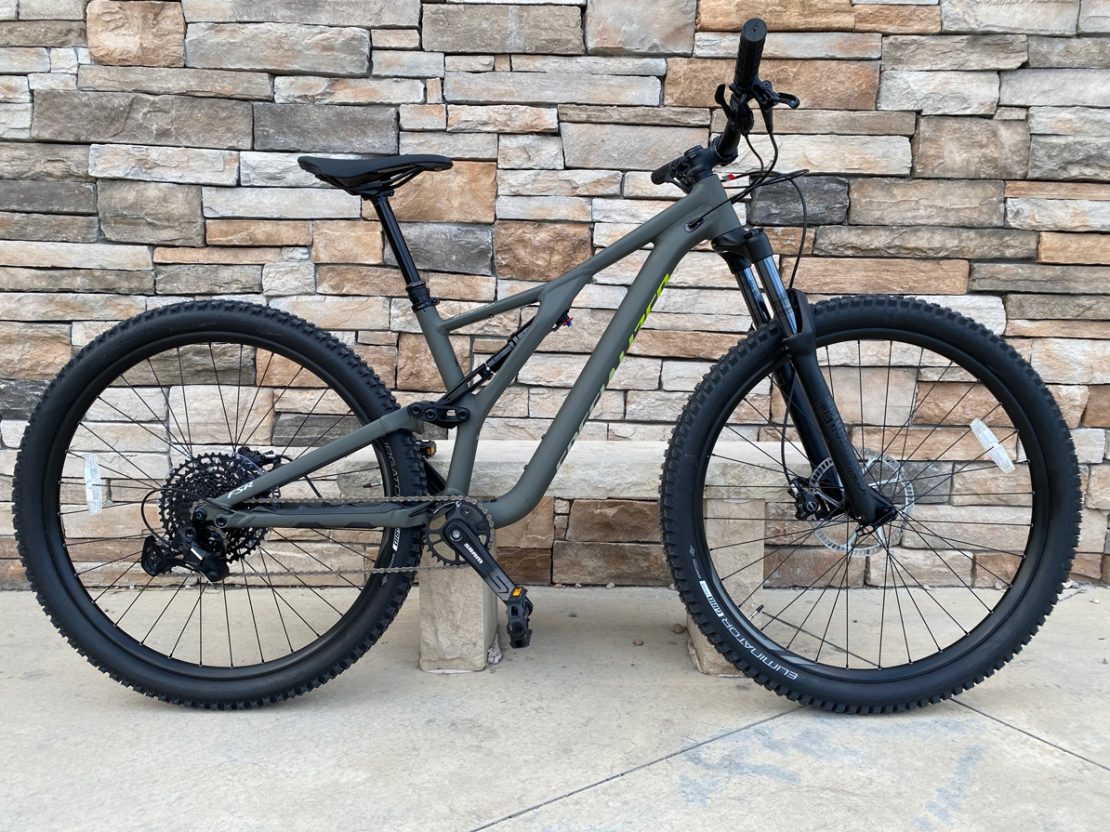 The bike is a 12-speed (photo below).  I didn't have enough knowledge about the gearing options and manufacturer to have a "requirement." I'm happy so far with this 12-speed setup.  It climbs well.  I just wish I had a gear or two more for higher speeds, but this is a mountain bike, not a road bike.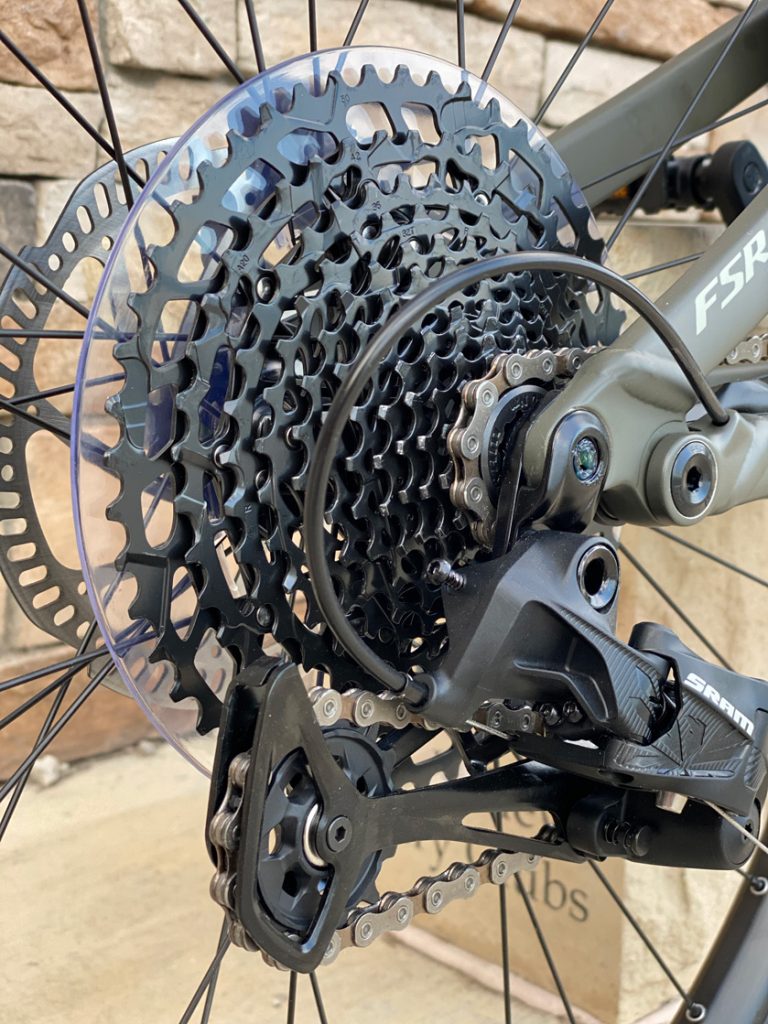 The rear shock (below) is fantastic. After riding a hard tail and hard fork I've felt every bump for 1000's of miles.  Nice to have some absorption now and the shocks are a must when riding bumpy and rocky trails.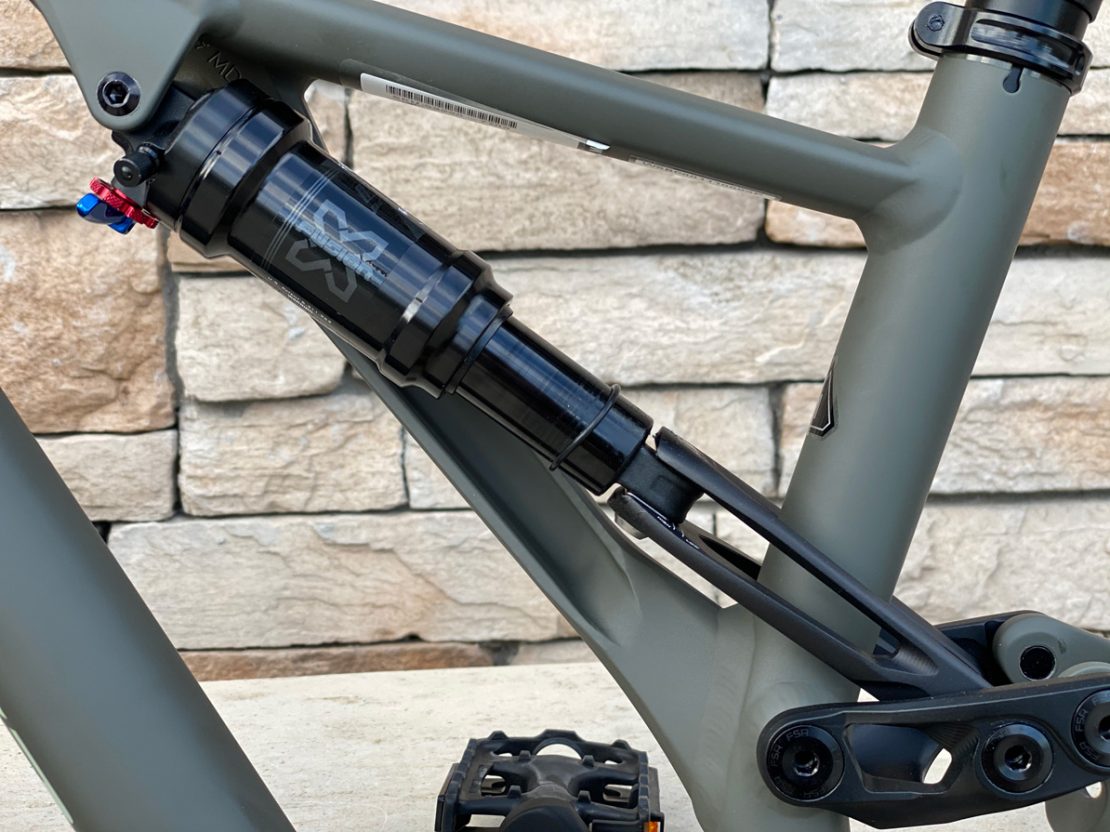 Upgrades
After my first ride, I had a flat tire.  We have these nasty, nasty thorns here in Utah.  So after some research I decided to go "tubeless."  This is a process where they remove the tube and treat the rim with some tape, then fill the tire with air and sealant.  Since then I've had no flats at all.  Going tubeless was the right decision for sure.
I also upgraded the pedals.  My feet kept slipping off of the stock pedals.  The new pedals cost about $80, so that may factor into the purchase if considering this bike.
Total upgrades: $140.00.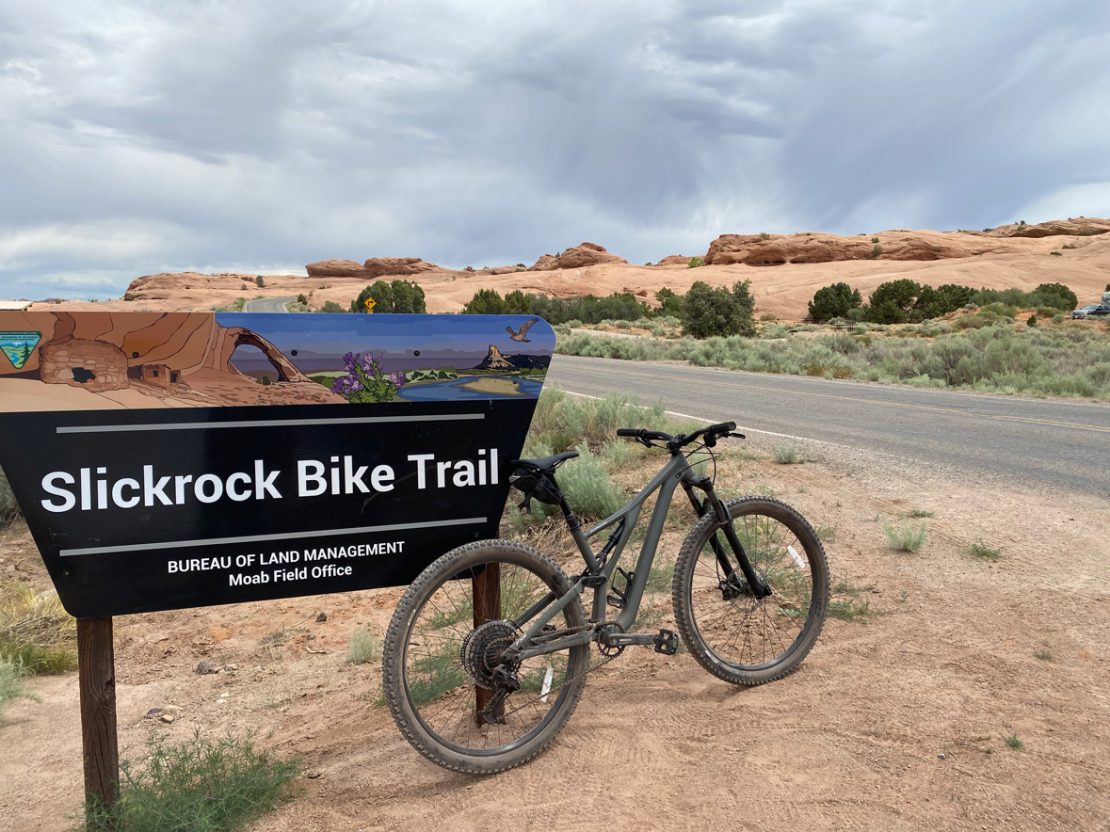 On The Trail
I'm not the world's foremost expert in mountain biking.  That said, I'm quite happy with how the StumpJumper performs in varying terrain.  I've taken it through mud, sand, rocks, gravel, pavement, slick rock, bark, pebbles, and just about any mix of terrain one could think of.  The only area that the bike doesn't perform well is in sand, which is not unexpected.  The tires are pretty fat, but not fatties.
I find the bike climbs very well and I almost never need to use the lowest gears.
Downhill biking is a blast with the 29 inch tires and full suspension.  I love catching air and knowing that I can land softly without too much of a kick.
Final Thoughts
I'm just scratching the surface on my StumpJumper, and the whole mountain biking experience.  I'm thrilled with the performance, durability and style and looking forward to many years of riding enjoyment.