My Tecnica Zero G backcountry boots were extremely expensive. I was very surprised and unhappy to find that my boot boards, also known as Zeppas, had completely fallen apart. I had taken my liners out to let them air dry since they were wet with sweat from a tour and found the carnage: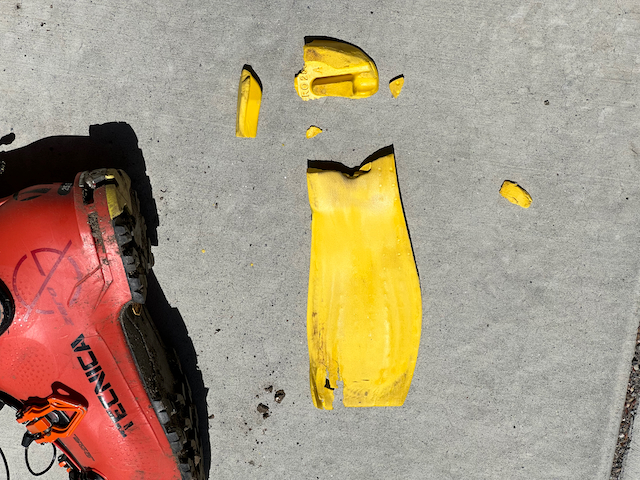 I called the Tecnica dealer that I got the boots from and they did not have my size (25.5).  I called other local dealers and none of them had replacement Zeppas either.  I looked all over online and nothing. I called Tecnica and I was happy to hear that they would replace them under warranty. One problem. The replacements will not come until some time after November 1st.  It is may, and we have a 165 inch base. There is a LOT of backcountry skiing left this spring, plus fall of next season.  Waiting until November means missing out on potentially dozens of backcountry ski tours with my Tecnica Zero-G boots.
Solution!
I've been into 3D design and 3D printing as a hobby for quite some time, and this was a perfect opportunity to put some of those skills to good use.  I designed up a new version of the Zeppa and did some test prints, revising and printing numerous times. Eventually I came up with a satisfactory design so I printed the Zeppas in a softer rubber material that has some cushion to it, like the original boot boards.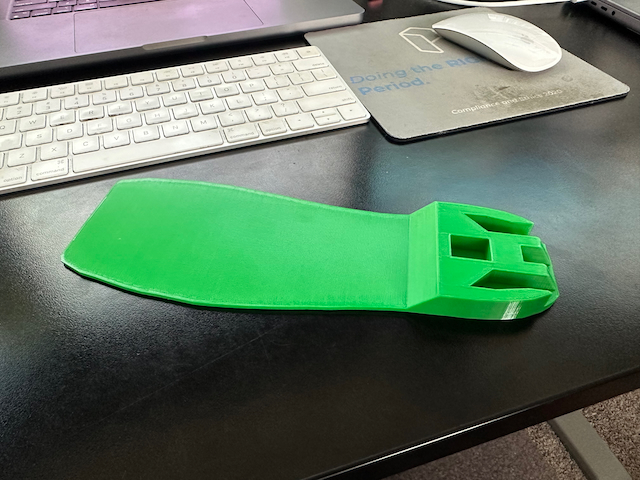 The work awesome! Better than the originals!
Need Some?
I've had many people reach out to me who apparently have the same problem and want me to print them.  Sounds like a business opportunity!  Let me know if you need some.  Reach out to me via any of the social network links in the header.