My gloves have been super worn and I've desperately needed new ones. Stopped by a couple of bike shops and found the selection to be very limited, and very overpriced. So naturally my next stop was Amazon, where I found these Moreok gloves, one pair at about $7.00 and the other at $15.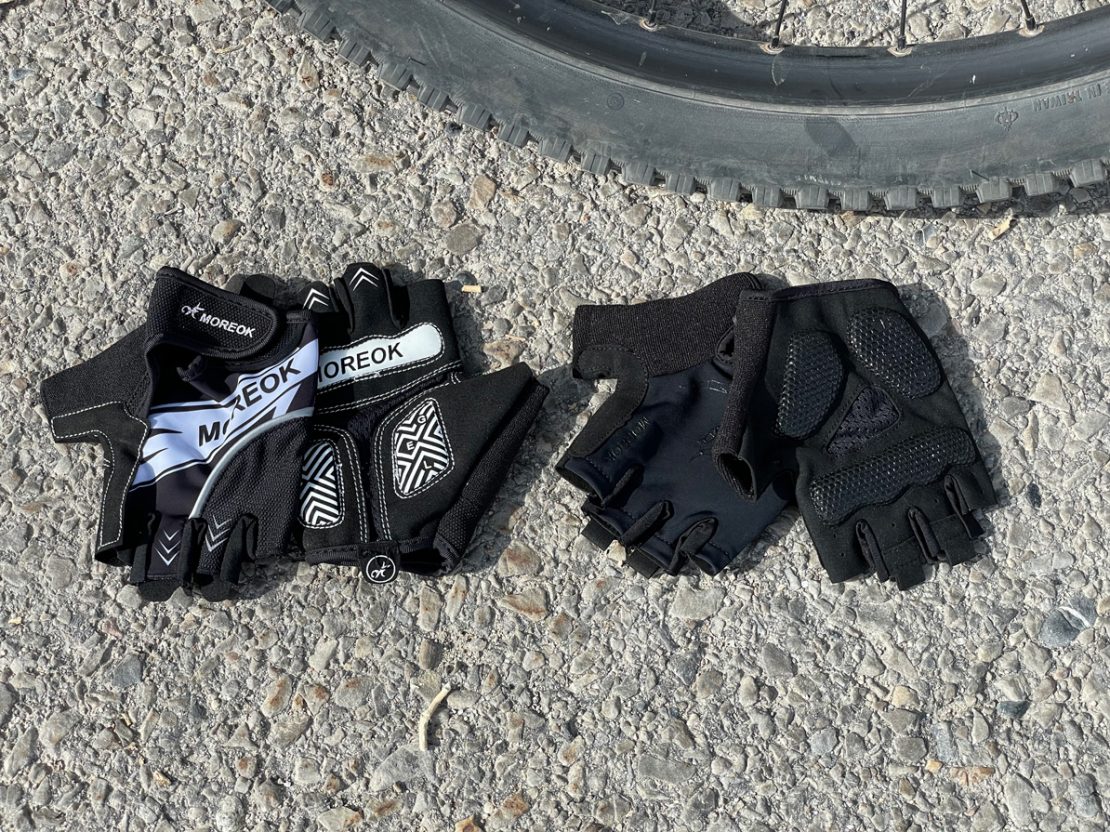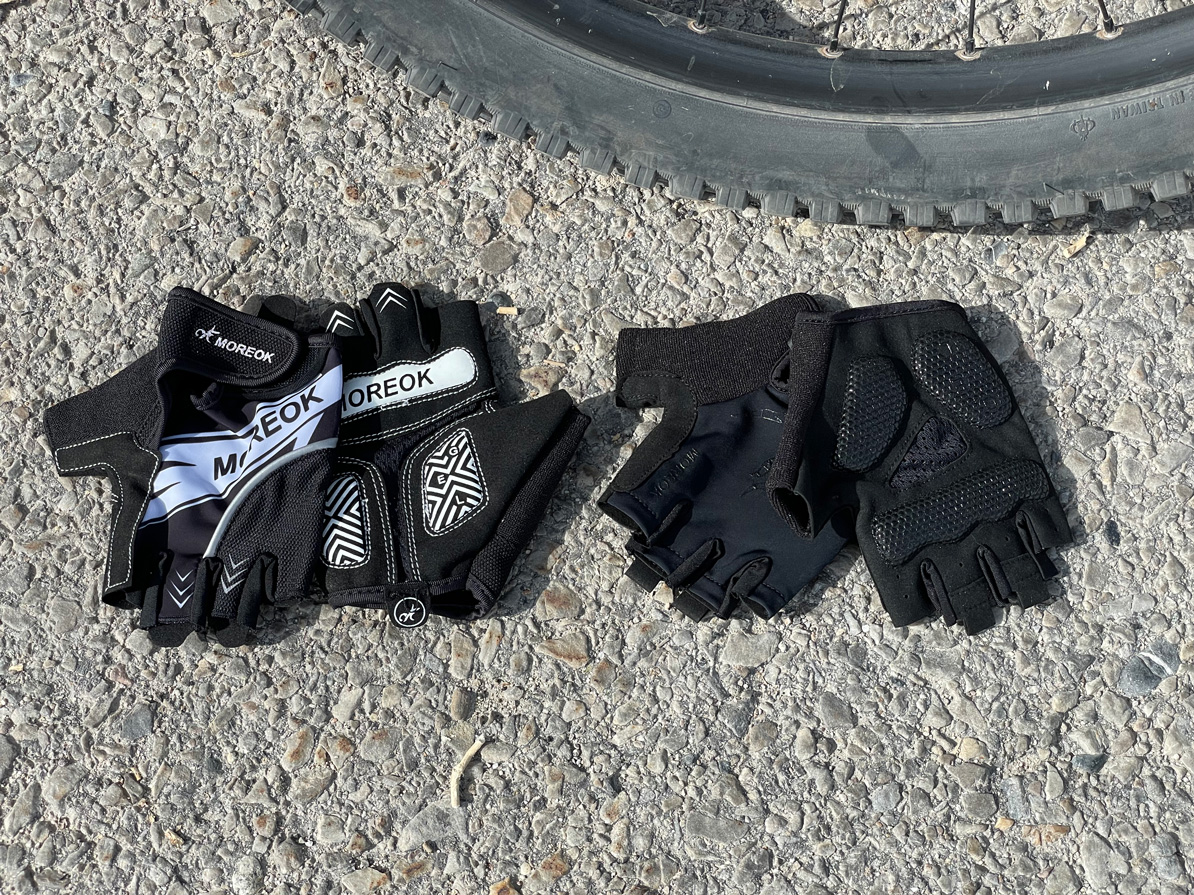 It's so hot here right now that I'm using two pairs of gloves per ride. One pair I use on the sweaty climb. The second pair I use on the downhill to insure I have a clean and solid grip.
So far the gloves are well worth the money and have more padding than my previous gloves.  We'll see how long they last. Stay tuned for a possible follow-up report on that.