Rode a new trail this morning, the East Mountain Wilderness Park section of the Bonneville Shoreline Trail.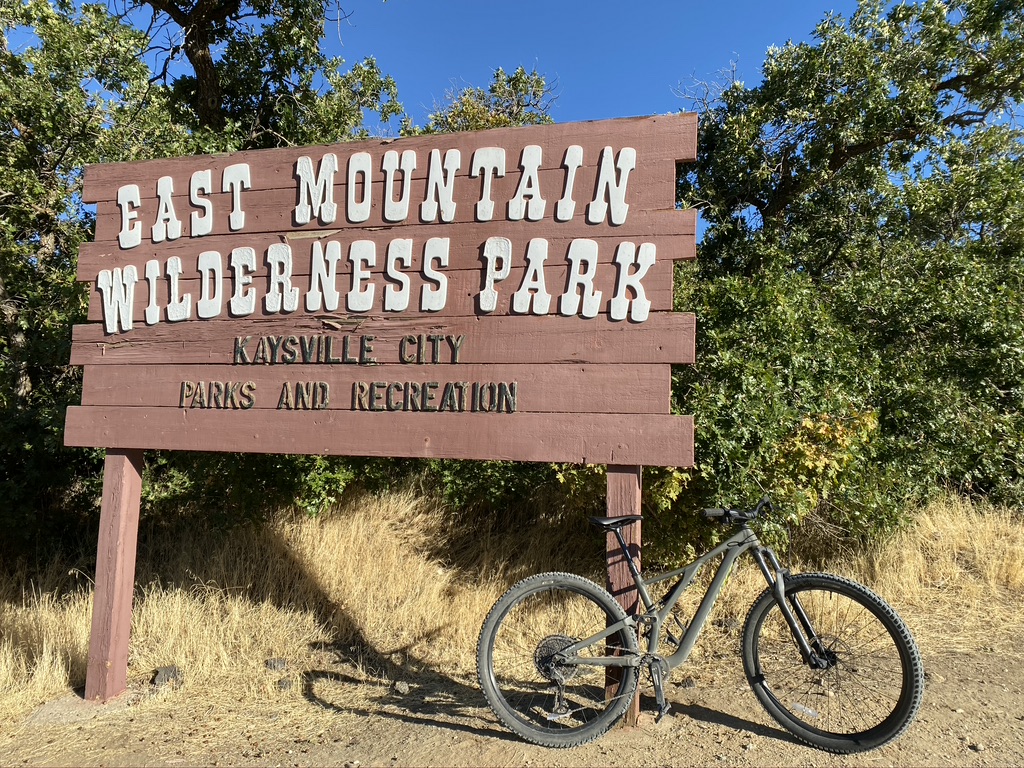 Overall it's quite an easy trail, but there were a couple of very rocky steep sections where I had to get off and walk my bike up.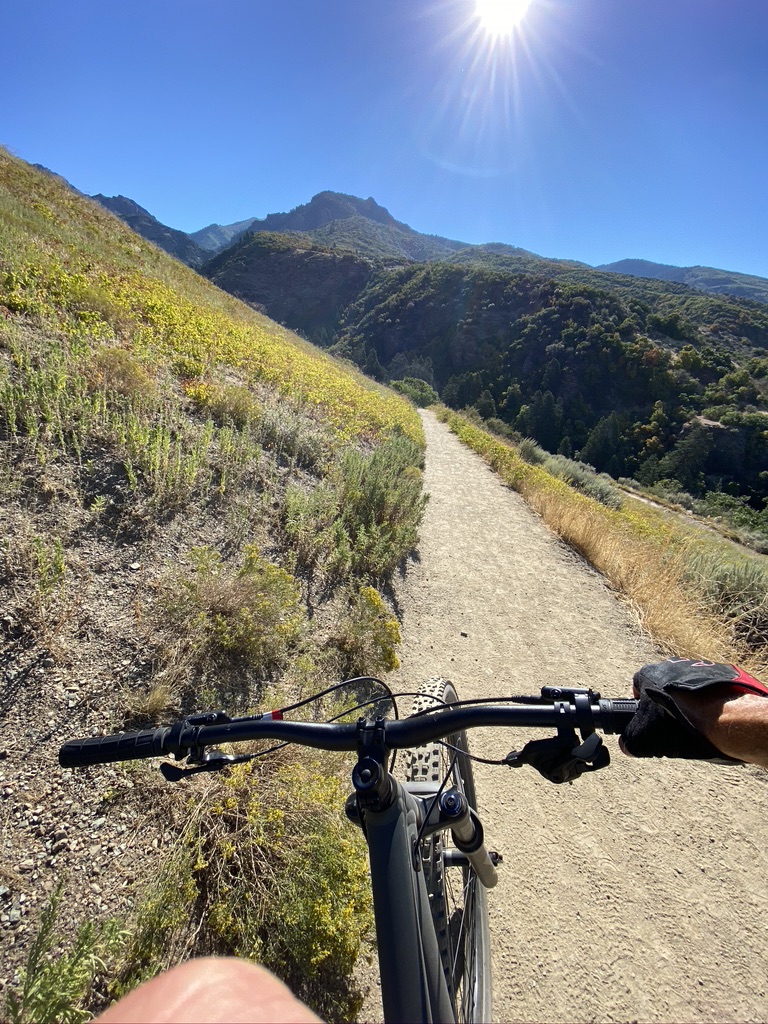 The scenery was nice and there was a lot of shade which helped.  It's still quite hot, nearing 100 today again.
Would I ride this trail again?  Probably not, unless I'm riding it to access some other trails nearby. It's about a 45 minute drive and I can find more fun and challenging trails a few minutes from the house.  I wanted to check out something new though, and it was nice to get an idea of something up in Davis County, Utah.