I started out today with the sole intention of skiing the Baldy Chutes, the one remaining run in my quest to ski all 116 marked runs at Alta Ski Area.  Mt. Baldy was closed today unfortunately.  Probably due to wind.
I decided to take on a line I'd never completely done before as an alternate.  The very highest line one can take in Devil's Castle.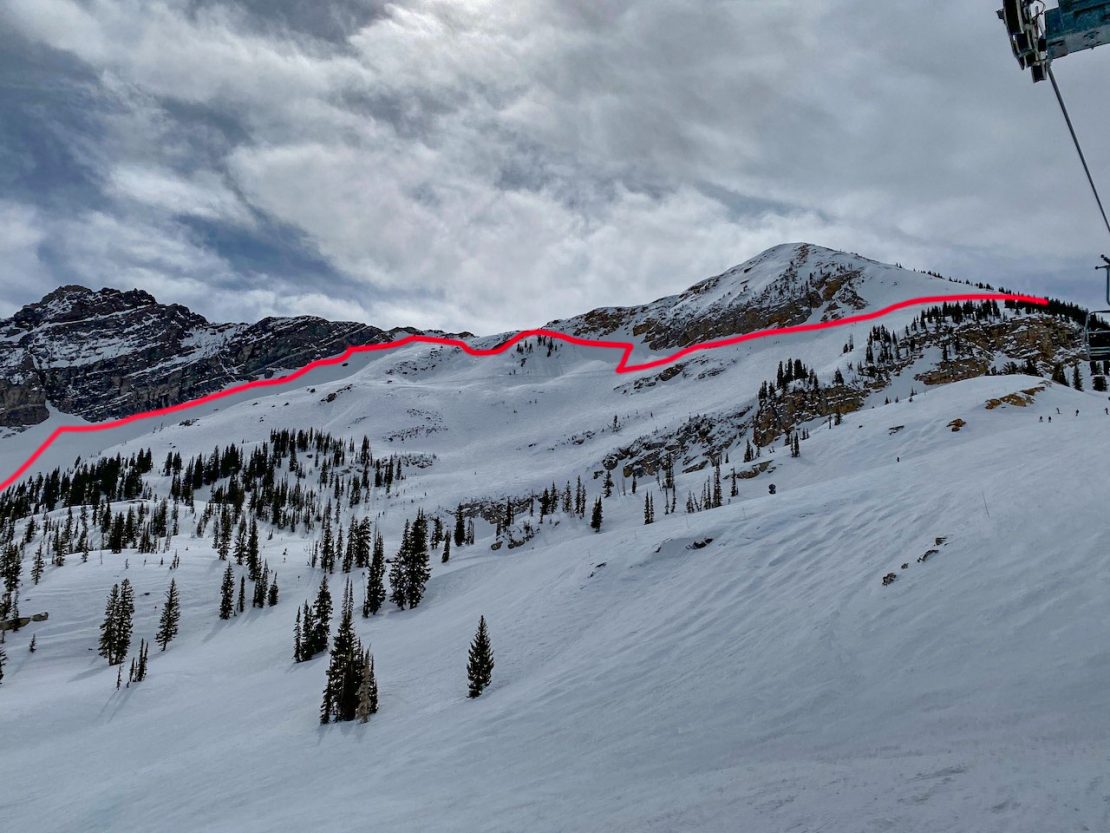 I knew there would be some hiking involved, and since I missed my workout at the gym yesterday this would be a great opportunity to get some cardio in!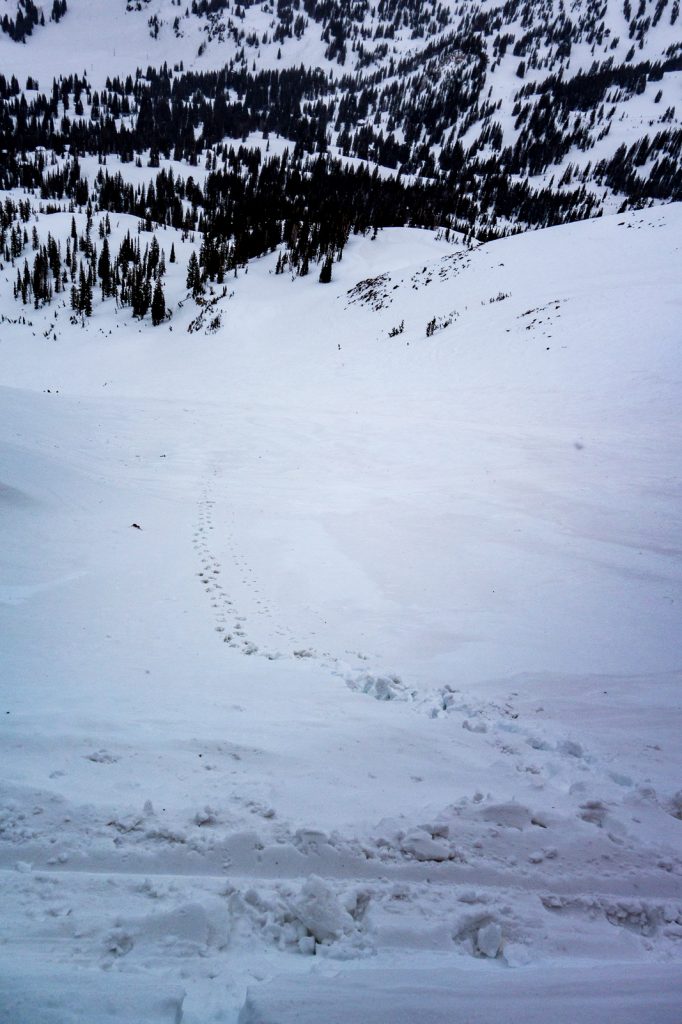 Somehow I missed the fork in the traverse in the Castle, and ended up on the wrong/lower traverse.  I took off my skis and boot packed straight up.  It was easily a 45-50 degree angle, though the photo above doesn't show it. That got the cardio going.  But just getting to the higher traverse was only probably 1/3 of the hike.  The rest was sidestepping on a 45 degree angle and winding under the rock ridge at the top of the castle.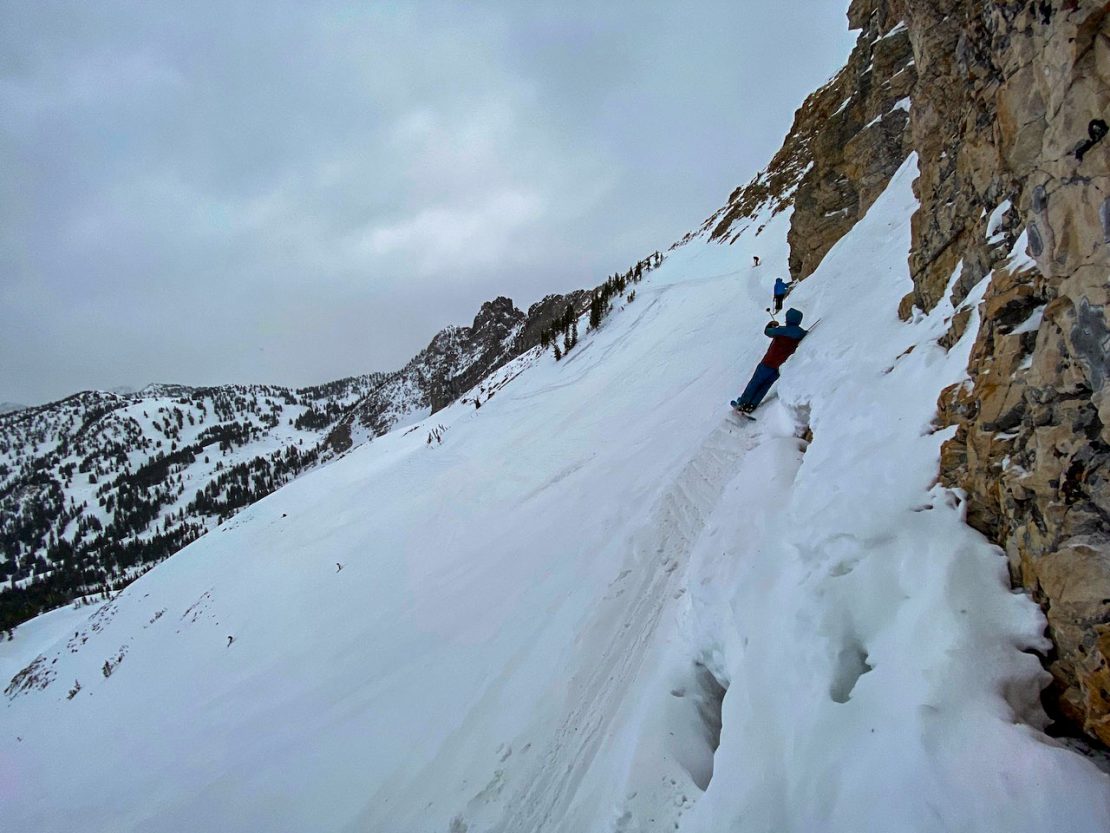 Conditions were not optimal. Lighting was overcast and gray, making seeing undulations in the snow almost impossible. The temps have been high as well, which caused melting on the top layer. That melted layer then freezes at night.  The result is an ice crust on top of very heavy snow.  Very hard to turn in or have any control.
The ski down from the top of the Castle was fun. The snow quality was not bad. Not as much crusting up that high (probably 10,800 feet).