I'm thrilled to have a set of Arcade Belts in for review. I originally found out about Arcade Belts through professional skier Cody Townsend.  Cody founded the company.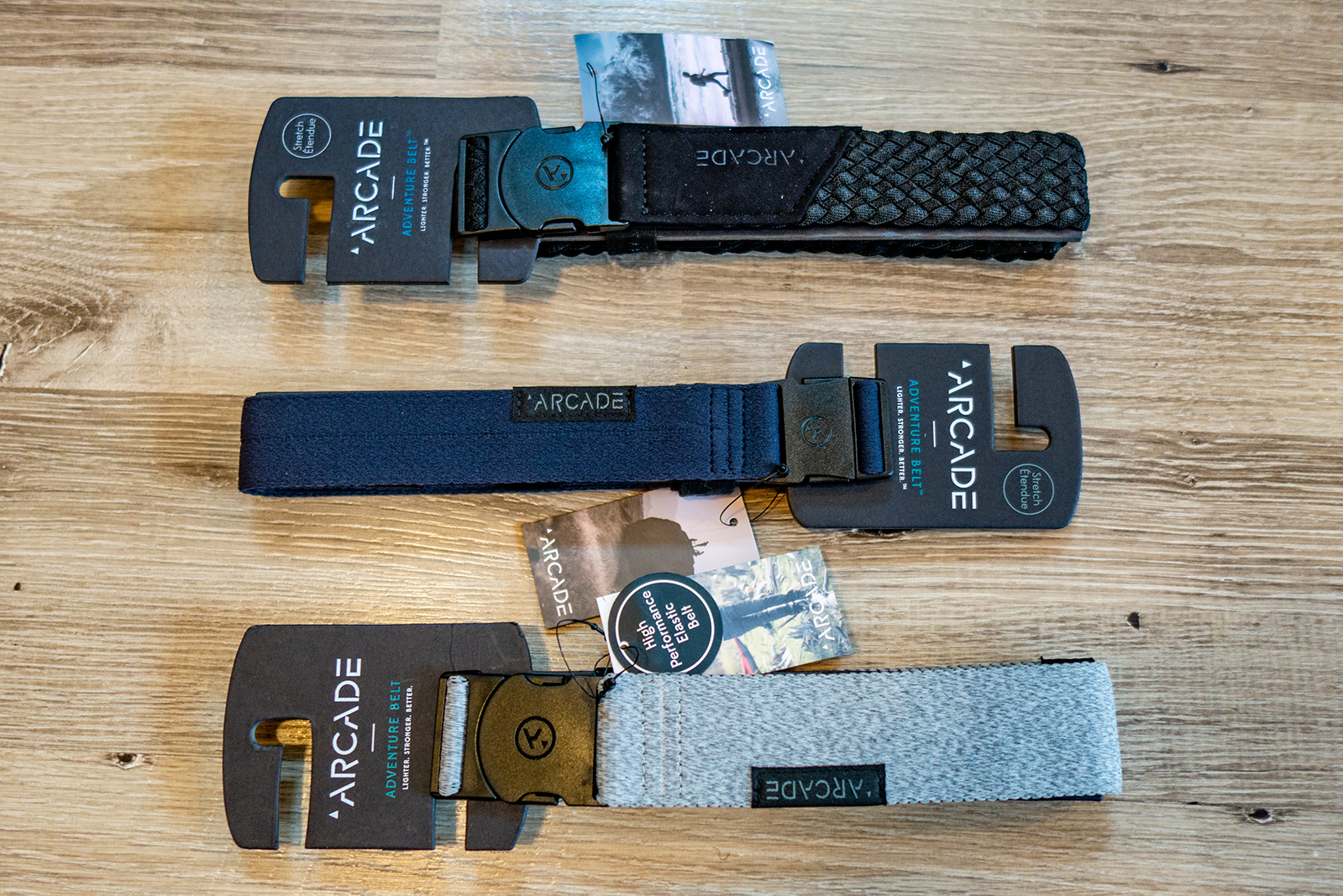 What attracted me to the belts originally, is their flexibility and the fabrics they're made from.  I'm not a big fan of stiff leather belts.  I want a belt that moves and stretches with my waistline.
Stay tuned for a full Hike.Ski review of Arcade Belts coming soon.